The recent outbreak of the Coronavirus has caused dramatic changes to local business operations, including car dealerships. Kenny Ross Mazda, serving Pittsburgh, has experienced a drastic shift since the Pennsylvania law instructed showrooms to close temporarily. Fortunately, automotive repair facilities remain open to serve drivers in need of oil changes, brake inspections, or other car services. If you're a Kenny Ross Mazda customer, you qualify for free pickup and delivery for your next service appointment in North Huntingdon.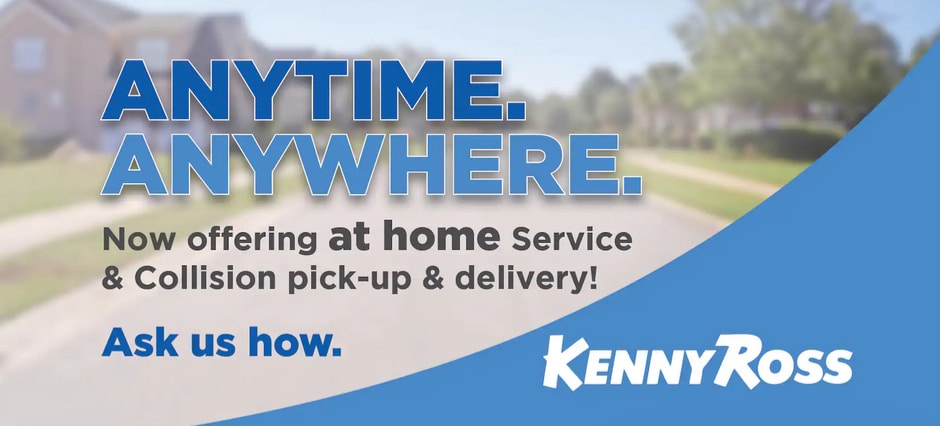 What is Kenny Ross Pickup & Delivery?
We understand that Mazda owners near Monroeville are staying home for the safety of themselves and their families. To promote a safer environment, we're advertising an at-home service opportunity called Kenny Ross Pickup & Delivery. This free-of-charge service involves a Mazda service specialist driving your vehicle to and from our North Huntingdon facility for its next wheel alignment or tire rotation. You simply give us a call to schedule service, then let us know if you'd like to use free pickup and delivery.
What Services Does Pickup & Delivery Include?
With the exclusive Kenny Ross Pickup & Delivery, you can avoid the hassle of driving your car the 20 minutes it takes to get from Greensburg to North Huntingdon. Instead, you'll get to wait for a Kenny Ross Mazda staff member to show up at your home or office near Irwin to take your Mazda in for a round of maintenance, which could include:
Check engine light diagnosis
Oil and filter change
Tire rotation
Wheel alignment
Battery test and replacement
Transmission service and repair
Brake and rotor inspection
Air conditioning service
Air or cabin filter replacement
Are You Ready to Schedule Pickup & Delivery Service Near You?
With a whirlwind of changes caused by the Coronavirus, you can still trust your North Huntingdon Mazda dealership for top-notch service and repair. During all the uncertainty and stress, we want to make things as easy as possible for Mazda owners near Murrysville. Kenny Ross Pickup & Delivery is one of our solutions to keep you and other customers safe during this pandemic. If you'd like to schedule Mazda maintenance and request free pickup and delivery, give our service department a call.